10 Must-know Interview Preparation Websites
April 5, 2023
Posted by:

Team HRI

Category:

Career Advice
You've been invited to an interview! Congratulations! This implies that your cover letter and CV piqued the interest of recruiters and HR managers, and they want to learn more about you. For many, going for a job interview may be pretty stressful. The secret to handling nervousness and doing well in interviews is preparation, mainly through interview preparation websites.
When seeking work, interview preparation is essential. We all want to be one step ahead of the competition and outwit everyone in the room. We're all aware that obtaining a degree in the twenty-first century costs tens of thousands with no promise of employment, so it's risky. 
Interviews are the most critical aspect of any employment process. Every person views an interview as a lifelong adventure. To ace an interview and land your ideal job, you need a well-prepared résumé and solid interview preparation. You need a lot of practice and preparation tools to prepare well for interviews. To acquire the desired job, one must pass several interviews and examinations.
People generally ask "What are the greatest interview preparation websites?" to prepare for interviews. They all receive several websites to try to locate the finest one. This post has compiled a list of the Top 10 Interview Preparation Websites which will help anyone perform at the highest level.
Let's begin by compiling a list of all such websites. Let's go through the list below and prepare for your job interview one step at a time.
10 Interview Preparation Websites You Should Know
Glassdoor
Anyone wishing to ace an interview at a reputable firm should check out this site, launched in 2007. This website includes a comprehensive bundle for anyone preparing for a job interview. You can get a sense of what the firm is about. Current and past employees provide anonymous feedback about the firms and their management. All of the stages you will do are detailed, including the interview questions asked by earlier candidates.   
For interview preparation, disregard all other areas and simply look for interview questions from your chosen employer. Interview preparation recommendations are supplied by employees who have previously aced interviews for the specific organisation. It's useful if you want to observe people's experiences in interviews with various firms.
The greatest time to utilise Glassdoor is always after you've chosen your target business. For example, if you have a TCS interview that is coming up, you can spend most of your effort at a certain point answering questions from previous TCS interviews.
GeeksforGeeks
This is the location that every developer knows about since it has answers to every programming question. It contains all of the past years' questions and is organised by themes, corporations, levels, and so on. It gives excellent explanations for many algorithm issues. To me, it looks like a well-organized algorithm question bank which is highly recommended for interview preparation.
Almost all IT businesses employ coding rounds. This website contains a variety of coding assignments for practice, ranging from simple to sophisticated.
The ideal method to utilise GeeksforGeeks would be to practise programming challenges ranging from the fundamentals to the expert level.
CareerCup
Careercup is one of the top sites since it provides skill-based experience. It contains several resources to assist a learner. You may get advice on how to improve your resume and construct a powerful and impactful one. Its interview question area lets you sort coding questions by organisations, topics, roles, and so on.
On the main page of the website, you will see newly updated Interview Questions. You can answer the questions you know as well as ask your own. It makes it simple to prepare for interviews. 
There are ways to learn about new job fields and the salary connected with them. The website's primary purpose is to provide materials for Software Engineering Interview Preparation. Fortunately, it offers an abundance of materials such as books, films, and so on to assure mastery of the topic.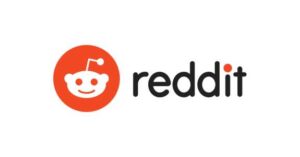 Reddit
On Reddit, there is a particular forum dedicated to interviews that offers a wealth of knowledge. Anyone doing interview preparation may find a wealth of information and answers.
You can also submit your expertise if you have completed a technical interview. As opposed to focusing on one field, the responses address concerns raised by individuals worldwide. People frequently talk about their concerns and how they overcame the problems they encountered throughout the employment process.
You will undoubtedly learn a lot from others who have already felt your worry and uncertainty.
Interview buddy
This is a beautiful platform for applicants to practise mock interviews for various job sectors. It includes advice on what to do if you don't get a job offer after numerous interviews, a cheat sheet for taking notes on your interview as well as what you dressed so you don't wear the same outfit twice, for example, cover letters, and more.
After completing the professional qualification form and selecting a time slot for the mock interview, you will be given a list of resources to help you prepare for the interview.
Immediately following the interview buddy, you'll receive a complete scorecard that details your areas of strength and weakness. A link to your taped conversation will be supplied to assist you in evaluating the performance. This will help you accelerate your interview preparation.
Leetcode
Leetcode has a single goal in mind: to assist you to obtain your ideal job. It was established in 2015 to conduct software engineer interviews. It's at the top of the list of interview preparation websites. Use this especially if you apply to large corporations. In their interviews, one should anticipate a "medium" level of difficulty. It is a useful website for interview preparation in giant companies.
It includes a large number of interview questions as well as an online judge. As a result, you may submit the answer and check it for accuracy. The complexity of the questions, in this case, is comparable to that of Google interviews. It supports several common programming languages, including C, C++, C#, Java, and others.
One differentiating feature of theirs is how it maintains a record of what has happened over time and presents interview resources that will assist the user efficiently. It is largely useful for assessing algorithmic skills, but it also provides information regarding work ethic.
Hacker Rank
This fantastic website is extremely famous among hackers and developers. It offers resources so that businesses may perform an online coding interview. It assists interviewees in preparing for interviews and practising coding.
HackerRank arranges coding competitions and compensates the victors for their efforts. HackerRank allows students to practise coding, prepare for interviews, and participate in a tournament. It might be a useful website for interview preparation for coders.
Throughout the world, employers are recruiting using HackerRank. As a result, any student may develop the programmes, and corporations will choose applicants based on their performance. Even if you're studying for developer-level examinations like Machine Learning or Python Developer, you can put your abilities to the test using coding rounds on the site.
AmbitionBox
It is comparable to Glassdoor in that it includes both company reviews and interview suggestions. AmbitionBox also gives wages for various sectors as reported by employees.
These wages are company-specific and do not reflect true values. You may use it to complete mock interviews to have a clear understanding of how interview questions are conducted and how interviews are structured.
You may also learn about interview methods and fundamental personality development tips. It can be a great website for interview preparation.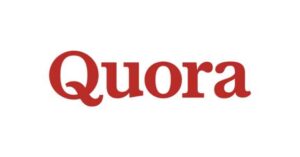 Quora
Quora is a legitimate question-and-answer website that is listed here. The community comprises people from all around the world with diverse backgrounds, interests, and cultures.
Anyone who uses Quora may ask questions and have them answered by experts from all around the world. Thousands of queries concerning interview preparation tips & resources have been addressed. So, you may check them out as well on your way through the hiring process. There are also millions of inquiries about interview preparation tips and tactics.
You may just read it to acquire adequate advice and useful resources. You may even sign up to have your questions posted.
Human Resource India
Human Resource India, or HRI, is a one-stop solution for HR services. It offers recruitment services to organisations in a variety of industries and assists them in hiring knowledgeable and competent individuals to take their business to the next level. It might be a useful blog website for interview preparation.
It has been giving the finest placement services to various organisations since 2016, helping them in selecting from a large pool of highly qualified applicants. With 6 years of recruiting expertise, it is now regarded as one of the best employment agencies in Delhi. 
Thousands of questions about interview preparation advice and resources have been answered. So, while going through the recruiting process, you should also look into these. Millions of others are likewise looking for interview preparation ideas and methods.
You can read articles and blogs to obtain sufficient reliable guidance and beneficial resources.
Conclusion
Job searching is the first step in the process of finding a new job, but how can you prepare for an interview that will help you acquire the new job that you want? Even after easily clearing the first-level written examinations, the most difficult task for job applicants is passing interviews. If you have a good understanding of the particular career, good reasoning, vocab, & aptitude qualities, getting over the written examinations is not nerve-racking. Whether you are a recent graduate searching for the first job after earning your degree or whether you intend to transfer to a different organisation, interviews are indeed a constant aspect of the career.
The finest part of preparing for an interview is using the right resources. It is advisable to prepare for an interview before you attend one, especially if the interview's difficulty level spans from simple to challenging. This not only saves your time and effort but also enhances your self-esteem.
These interview preparation websites are the greatest option if you want to ace the next interview process and guarantee a spot in your chosen career. We hope these interview preparation websites might assist you in landing your desired job.
We hope you enjoyed our selected list of the top interview preparation websites that can help you on your path to a successful career.
Recent Blogs
Learn the best strategies to improve the recruitment process in the hospitality industry with the help of the best hospitality recruitment agencies.

Looking for a job in India can be a daunting task, especially with the current economic environment.

Human Resources is a person, department and employee who works to grow businesses or organisations.