What Is Human Resources? The Ultimate Guide Updated 2023
May 7, 2023
Posted by:

Team HRI

Category:

Career Advice
What are Human Resources?
Human Resources (HR) is responsible for finding, screening, recruiting, vetting, selecting, hiring, onboarding, compensation to be paid to the new applicants and training job applicants, and holding employee benefits programs. HR plays a crucial role in helping companies by filling the opening position in the organisation as there is a greater demand for quality employees due to the changing environment in business these days.
Human Resources is a person, department and employee who works to grow businesses or organisations. Overall human Resources is the group of employees working to achieve long-term goals. In every company nowadays, the HR department plays a crucial role in solving or understanding the problems between employers and employees.
The HR department is an essential component of business and performs many activities regardless of the size of an organisation. Human Resources is the workforce or the group of people who work together to contribute to the firm, organisation, or any economy. Human Resources is a more specific term that specifies the workers in the organisation.
How does Human Resources add value to an organisation?
No matter the size of an organisation, it is important to have a human resources department. However, the human resources department is responsible for the workforce required. Human resources are in charge of pay, hiring, firing, and everything related to the employees.
Human resources must do six things to add value to the organisation:
– Hiring and managing good people in the organisation according to the skill-based performance
– Deciding pay according to employee's skill-based performance.
– Developing skills and competitiveness to improve the performance of employees and the organisation.
– Encouraging people to be more innovative and creative.
– Integration of new technology by improving employee communication and training according to the upliftment in technology and techniques.
In every business, no matter what needs, big or small, an organisation's human resources department is in charge of making employees productive and protecting the company from any problems that arise in the workplace.
What are the responsibilities of HR?
Human Resources (HR) is responsible for recruiting, screening, and hiring new applicants for the organisation's upliftment and administering the payoffs or employment benefits. Other than the payrolls and recruiting, there are other responsibilities, such as the termination of employees.
Handle employee relations
HR handles employee-to-employee relations as well as the employee to company relations. They create positive relations or interactions to treat every employee equally in your company, so they feel connected to each employee working and find a scope to grow in the company, plus they do not feel left out. Employees become committed to coming to work and doing jobs and become an asset for the companies to help them grow.
Human Resources is responsible for handling all the issues related to work or any mis argument within the employee or employer. HR keeps the interest of both your company and employees in mind.
Staffing
You know that an organisation needs people to perform tasks and get your work done. Machines and employees are both needed in the balance to make our work done effectively and efficiently. One of the major tasks performed by HR is staffing.
Staffing involves the entire hiring process and is taken into consideration from posting a job application to salary negotiations. There are four main steps taken into consideration:
– Development of a staffing plan
This allows HR to see how many people should be hired based on revenue since all the tasks are done by HR, from selection to negotiating the salary of individuals getting jobs.
– Development of policies to encourage multiculturalism
Companies employ more people according to their needs and fulfilment of work, so, in the workplace, multiculturalism is becoming more important, as there are many people employed from different backgrounds in the workplace.
– Recruitment
Recruitment is done by appointing people to fill the open position. The Human Resources Managers do the recruitment job. They are the ones to appoint them through posting job applications.
– Selection
People will be interviewed, and the selection process continues to select the best fit for the company. Then a proper compensation package will be negotiated between HR managers. Now it is followed by training, retention, and motivation.
Manage employee job satisfaction
Once employees come to the job, you want to make sure whether they are happy or excited to do work at the office- their excitement towards work shows their level of satisfaction. If they are happy while doing work daily towards the given role, they can contribute more to the company than those who feel unhappy; they are likely to be productive members. 
The HR team ensures that every employee feels engaged in the company's issues and satisfied with their roles on the job.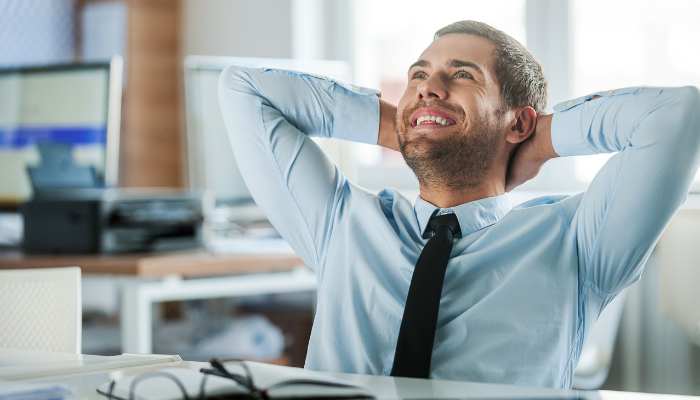 Manage employee benefits
The HR department will handle the employee benefits your company offers. Employee benefits are proven effective in attracting and retaining talent and increasing employee productivity in the company. Benefits keep employees satisfied by giving them perks other than what the regular employees get and making them feel secure about their roles.
Manage payroll and compensation
HR manages the payroll and compensation of the employees appointed. Suppose an employee is offered a promotion or a bonus from the employer. HR will handle all changes in their regular payment schedules.
Maintain the company business plan
The HR department will help you maintain your business plan, giving you an overview of the organisational structure. It covers the responsibilities, such as how you manage your employees and how you will be able to distribute resources among the employees in the organisation.
Training and development of employees
HR is responsible for providing the necessary training to newly hired candidates. Their fixed tenure is devoted to training the new employees so that they make that person feel comfortable in their new role at work. It's a great way to get them familiar with the working environment and get them prepared so that they get ready for the actual work to be done.
Screen job candidates
The HR department helps in screening candidates for a job. In the initial screening, you must ask candidates about their previous company roles, core qualifications, and salary expectations. It is the job of HR to evaluate a company in a good light and mention its key points so that they can contribute to the organisation's growth.
Maintain company culture standards
HR is in charge of helping maintain the company culture standards-this includes the mission statement, work environment, goals, standards, values, and expectations. HR implements activities, events, and programming, at your office so employees can learn and develop the company's culture.
Maintain a healthy work environment
The HR team will be responsible and assist in creating a healthy and safe working environment for employees. This includes health and safety standards in the office which will help the business to grow in the long term. These standards are the basic necessity for every business to function in the market and make their goodwill among all the competitors.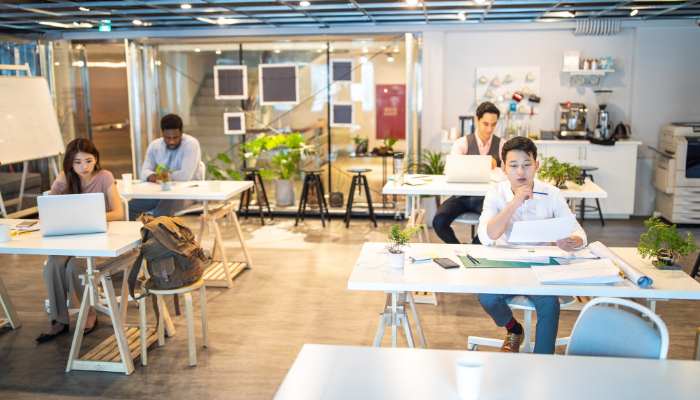 Handle necessary administrative work
HR handles a lot of the company's administrative work. This includes paperwork and federal and state tax laws. Also, the work includes job applications, time-keeping, and payroll information.
How to build an effective HR Department?
Create a company-wide staffing plan
Create a company-wide staffing plan to identify the positions you need to fill with the new candidates for the required job. This also involves moving employees into a new role or even removing employees' roles in the existing companies.
Set an HR budget
You need to set a budget for your human resource department to cover the operation cost of the department and the hiring team. The budget will also go to company-wide activities in the team and culture of the businesses. These activities were considered and should be organised in the well-defined business growth.
Set a payroll and compensation system
You need to ensure that payroll and compensation are made in place for all levels of employees. Your employees will confirm the frequency at which they will be paid when they receive the job letter.
Write a job description
The job description can be posted on websites like Linked In and Glassdoor and how you'll attract applicants. You'll create a job description for all the HR roles. Then you'll hire the candidates for an HR role, and they will also assist you in creating a job description.
Lay out clear benefits
A clear benefit plan plays a crucial role in attracting and retaining talent. You will lay down some benefits to offer to new candidates so that they can grow your team.
Create an employee handbook
There is a need to create an employee handbook. It can be in print or digital format, and it is a great way to set clear expectations for having safe, healthy, and cultural behaviour.
Set a safety procedure
If one of the employees ever felt unsafe or at risk of some physical harm at the office, it would become very difficult to be more productive for the company. To avoid this, you should set a workplace with health and safety standards.
Collect administrative records
The Human Resources department should manage your company's administrative records separately, such as necessary documentation.
Display necessary employment posters
The HR team hangs specific employment posters around their offices to be visible to anyone who enters a company.
Create performance and feedback processes
Employee performance evaluation or feedback is the key element s to ensure that all employees work to their full potential. Your employees should be satisfied with their jobs and, help to grow with the company, enjoy being a part of the team.
What is the role of the HR department?
Human resources departments deal with benefits, salary, employee morale, learning, Development, and training. All things related to employees, whether it's recruitment, benefits, or resignation of employees, can be taken into consideration by the Human Resources Department. They may also settle the disagreement between the employees. Also, the dispute between the employees and manager is taken into action by the Human Resources management team.
The staff in charge of human resources management looks for skilled and potential employees for improvement in the workplace. They are also responsible for providing training. When an employee quits or is fired, much legal work must be done. To make the process legal, it is important to fill out the right paperwork. It is all done by the human resource management team.
An effective HR team inspires employees to be the best 'fit' for the company and do their best at work. They usually mentor employees by increasing employee morale, Development, learning, and training. Often, their job is to boost their morale to be an asset to a company and reward employees by remuneration to those who have done a good job.
HR plays a key role in improving companies' deal with the fast-changing working environment. It helps polish the employees' skills and provides them with training sessions.
What are HR Management Strategies?
Human Resources Management (HRM) strategies are crucial to the success of any organisation. It involves the process of managing employees and their work-related needs in a way that aligns with the company's overall goals and objectives. HRM strategies cover a wide range of areas, including recruitment, training and development, performance management, compensation, and employee retention.
HRM strategies are crucial to the success of any organisation. Effective HRM strategies involve recruiting the right people, training and developing their skills, managing their performance, offering competitive compensation and benefits, and providing a supportive work environment. By adopting these strategies, organisations can attract and retain talented employees who are committed to achieving the company's strategic goals.
What is Human Resources Management (HRM)?
Human Resources Management (HRM) is a strategic approach to managing company employees, work culture, or environment so that people can become assets for the company by working as effectively and efficiently as possible. It helps in managing a workforce's success. They are held responsible for compensating them, training them, developing policies, and developing strategies to maintain them. It has the most important role in an organisation at present.
Many functions of HRM are also tasks of the other department managers to perform according to their staff or workforce. There are seven main roles that HR plays in organisations.
– Staffing 
– Development of workplace Policies
– Compensation and Benefits Administration
– Retention
– Training and Development 
– Dealing with laws Affecting Employment 
– Workers Protection 
– Communication
What are the main functions of HRM?
There are important human resources functions carried out by an HR Department under Human Resources Management. The five main types of functions to be carried out are:
Recruiting or hiring and onboarding new employees
The recruitment and selection process is the foundation of any organisation. HR professionals need to ensure that the right candidates are hired for the right positions. Effective HRM strategies involve creating a comprehensive job description, posting job vacancies on relevant platforms, and using a range of recruitment techniques such as headhunting and social media recruitment. The selection process should also be rigorous, with multiple stages of interviews and assessments to ensure that the best candidates are chosen.
Deciding employee compensation and benefits
Compensation and benefits are key motivators for employees. Effective HRM strategies should ensure that employees are paid fairly and in line with market rates. HR professionals need to design compensation packages that align with the company's overall goals and offer benefits such as health insurance, retirement plans, and paid time off. These packages should be regularly reviewed to ensure that they remain competitive and attractive to employees.
Training and development of employees
Effective training and development programs can help organisations achieve their strategic goals. HR professionals need to identify the training needs of employees and design programs that will improve their skills, knowledge, and productivity. These programs can take the form of classroom-based training, on-the-job training, or e-learning. HRM strategies should also encourage employees to take ownership of their learning and development and provide opportunities for them to learn new skills and take on new challenges.
Measuring performance and appraising
Performance management is a critical aspect of HRM strategies. It involves setting clear expectations for employees, providing regular feedback, and measuring performance against predefined targets. HR professionals need to ensure that performance metrics are aligned with the overall objectives of the organisation. They should also provide coaching and mentoring to employees who need to improve their performance and recognize and reward those who exceed expectations.
Reducing employee turnover rate
Employee retention is an essential HRM strategy. Organisations need to create a work environment that is supportive, engaging, and challenging. HR professionals should encourage employee engagement through regular communication, recognition programs, and career development opportunities. They should also ensure that employees have a good work-life balance and are provided with the necessary resources to do their jobs effectively.
What are some of the courses on HRM in India?
Human Resources Management(HRM) is a specialised course in the commerce field and MBA college. Human Resources Management deals with the people contributing to an organisation by working in businesses and growing their reputation or goodwill.
Some of the courses for HRM higher studies in India are –
– Master of Business Administration (MBA) in Human Resource Management: This is a two-year postgraduate program that provides students with a comprehensive understanding of HRM. The course covers topics such as recruitment and selection, training and development, compensation management, and employee relations.
– Master of Human Resource Management (MHRM): This is a two-year postgraduate program that focuses exclusively on HRM. The course covers topics such as HR planning, performance management, employee engagement, and labour laws.
– Bachelor of Business Administration (BBA) in Human Resource Management: This is a three-year undergraduate program that provides students with a foundational understanding of HRM. The course covers topics such as organisational behaviour, recruitment and selection, and compensation management.
– Bachelor of Arts (BA) in Human Resource Management: This is a three-year undergraduate program that provides students with a comprehensive understanding of HRM. The course covers topics such as labour laws, employee relations, and performance management.
– Diploma in Human Resource Management (DHRM): This is a one-year postgraduate program that provides students with a foundational understanding of HRM. The course covers topics such as recruitment and selection, training and development, and compensation management.
– Executive Master of Business Administration (EMBA) in Human Resource Management: This is a one-year postgraduate program that is designed for working professionals who want to advance their careers in HRM. The course covers topics such as HR planning, performance management, and employee engagement.
Where can you use HRM?
Human resource managers work in many sectors and control the school boards, elementary and middle schools, and universities. They might help principals find the best teachers and secretaries nurses by helping the right people hire through interviews. Human Resource Management helps employees and works for every company to help them to grow and hire the right people for the businesses.
Conclusion
Human resources are the backbone of any organisation. They are responsible for recruiting, training, and managing employees, ensuring that they are motivated and engaged in their work. The role of human resources has evolved over the years, from simply being a personnel department to a strategic partner in achieving organisational goals. As businesses continue to face new challenges, the need for effective human resource management becomes even more critical.
By investing in the development of their human resources, companies can create a positive work environment that attracts and retains top talent, ultimately leading to increased productivity, profitability, and success. The HR department is necessary for every organisation, no matter what the size of the organisation. Its task is to maximise employee productivity and protect the workplace from any issues that arise in the workforce. 
The HR department must keep up with the changes in the organisational environment according to the 21st century. Human Resources keep up with the laws that may affect the company and its employees.
Recent Blogs
Learn the best strategies to improve the recruitment process in the hospitality industry with the help of the best hospitality recruitment agencies.

Looking for a job in India can be a daunting task, especially with the current economic environment.

BFSI Recruitment Agencies may lower recruiting expenses by using recruitment services.