Get Benefits of Hiring Resume Writing Services in Delhi
December 3, 2020
Posted by:

Team HRI

Category:

Career Advice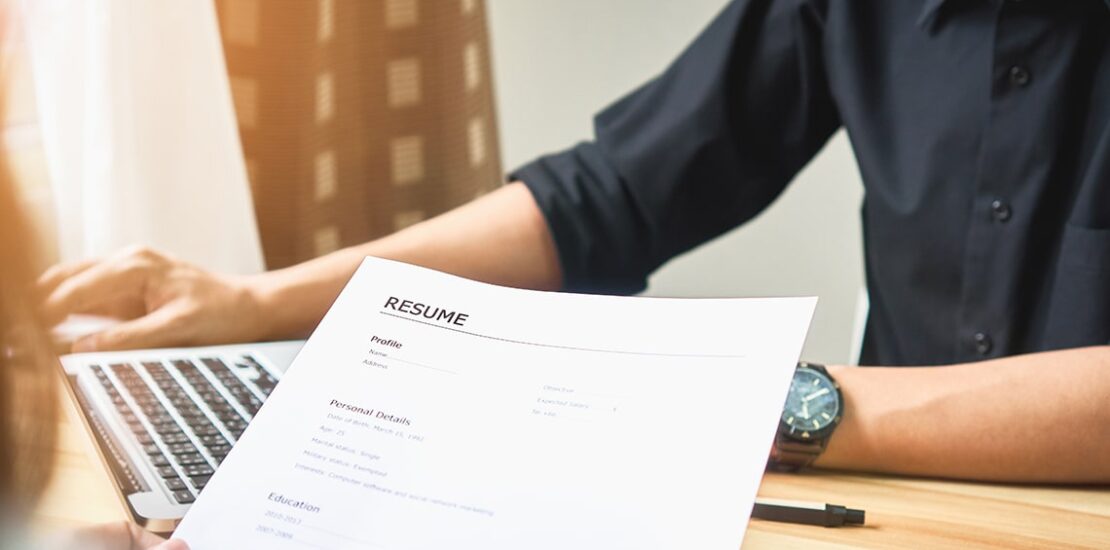 Searching for a job among the fierce competition between various job seekers is very challenging in today's scenario. A job seeker has to undergo different psychological training before getting hired in any organization. Before getting selected for any job position the first thing a recruiter will see is your resume. Your resume should stand out different from others in the competition. So, to shot your best chance, your resume should be extraordinary reflecting all the relevant skills and knowledge required. Even though many job seekers have good writing skills but they don't know the main key factors to put the focus on while writing a resume therefore hiring resume writing services can help you write such incredible resumes for you. A single glare on your resume will be enough for a recruiter to know about your skills and capabilities.
However, there may be many questions arising in your mind that what are the benefits of CV writing services? Well, there are numerous reasons given below
They help in highlighting the essential details
Hiring good and experienced resume writing services will enhance your CV by highlighting all those essential details required for the job position so that recruiters can relate to your skills and knowledge. They sharpen the rough edges smoothly of your skills and experiences in writing to show it more efficiently.
Directly connects to the recruiter's approach
Writing unnecessary things in your resume can make your resume look messy and unorganized. The professional of CV writing services has more experience in carving those less important things in such a manner that it shows your skills, knowledge, and experience in an organized form. This will lead to no confusion among the recruiters while reading your resume giving them clear objectives of your resume.
Keep your resume updated according to the current trend
Business trends are dynamic in nature. For adapting to the current trends and staying aware of the changes you will need a professional for providing you guidance accordingly. The professionals will also keep your resume update according to new formats and new things to be added to the resume.
Helps in making your resume easy for recruiters to fetch your details
The main objective of a resume is to present all the capabilities of a job seeker precisely. It should reflect all the required qualities for the job. Resume writing helps you in maintaining those terms and helps you get selected from the recruiters for the ongoing opportunities. 
Maximum interview calls
A well-experienced and professional resume writer will assure you to turn your job opportunities into placement by making your resume in a defined way which gets the most views from other resumes. When a profile gets maximum views then it is likely to get more calls for further interviews relevant to the industry and job positions by the employers.
Deadline is the priority
If you have to appear for an interview in the next few days and you don't have any idea regarding your resume then resume writing services come to your rescue. They will help you in writing your resume in a short period of time making it more spotless and smooth before the deadline.
Get your desired job
A good and potential resume can make your dreams come true by getting you selected for your dream job. A professional resume writing service will understand your value towards the job and assure you to provide their best services to help you in getting a placement. The initial step is to have a unique resume for getting selected for further rounds of interview and then you can win those rounds through your real-time skills and inclinations. 
By concluding all the benefits of hiring a resume writing service in Delhi, we can see that it will increase the chances of a job seeker to get past the initial and crucial phase for getting shortlisted for the further interview process. They also directly link the job seekers to the national and international job boards. How you showcase your skills and experience determine your future career as well.
Before hiring resume writing services run a background check for them to ensure that they are trustworthy regarding their work. As a job seeker, you will be providing your personal details and qualification reports to them which needs to be handled with utmost secrecy and responsibility. 
A well-known CV writing services providers such as Human resource India, with experienced professionals who have already worked with different clients during their service time, will provide you excellent services for polishing your resume as well as job consultancy services to the job seekers regarding tips for career and even great job opportunities to the candidates.
Recent Blogs
Learn the best strategies to improve the recruitment process in the hospitality industry with the help of the best hospitality recruitment agencies.

Looking for a job in India can be a daunting task, especially with the current economic environment.

Human Resources is a person, department and employee who works to grow businesses or organisations.