How To Prepare For Your First Job Interview?
February 5, 2021
Posted by:

Team HRI

Category:

Career Advice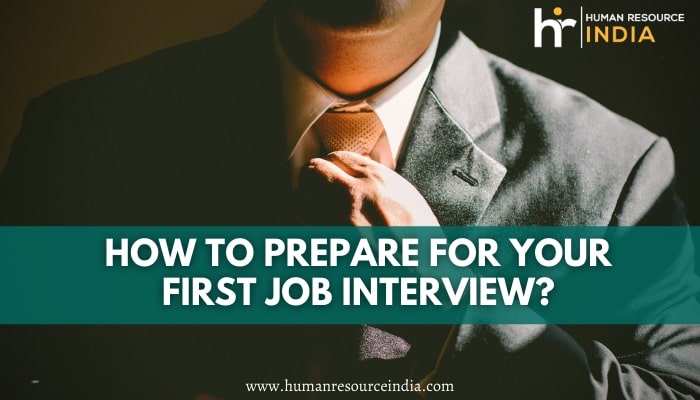 Job interviews can be frightening at times, and especially if it is your first ever job interview then it becomes all the more stressful. It is one of the major deciding factors and employers very often decide based on your presentation whether to select you or not. Job interviews can be tricky, and you may find it difficult to differentiate between the more important and less important factors. To ensure that your presence and your performance in a job interview is impactful, you should try taking help from a job consultancy. A job consultancy can train you in the exact way in which the employers want. A placement consultant is in direct contact with employers, and they are aware of the specifications the organization is looking for in a potential candidate. Therefore, they have an upper hand and can guide you in an absolute way.
Tips to Remember for a Job Interview
Homework
You need to do some homework before appearing for your first job interview. Do some research work before your interview. Do some study regarding the organization and the job profile you are applying for. This will give you some confidence to answer the interview questions. You should know the duties and responsibilities of that particular job profile. If feasible, research about the person who will take your interview. Knowing the employer's background and his whereabouts can help you to hold the conversation and will give you a head start.
Dress Code
How we dress and look affects our confidence level and how we feel. It is important to dress formally for a job interview. You must follow the corporate dress code. Wear clean and crisp clothes, and properly groom yourself. Do not wear fancy accessories or clothes. Match your footwear accordingly and do not wear fancy footwear. Keep your look subtle and elegant. Your look should demonstrate values like confidence, commitment, reliability, intelligence, and sincerity.
Arrive on Time
It is important to reach for the interview on time. Punctuality is the value you want to showcase. If you reach late, then it may exhibit that you are insincere and you do not value the opportunity. It leaves a very bad impression in front of the employer. Do the preparations a night before, keep your clothes and documents ready so that there is no chaos before the interview.
Communicate Well
The employers try to find out whether you can communicate your thoughts, ideas, and experiences to them effectively. The employers assess if you can relay, describe, and articulate how you are fit for the job and what you can do for them. The way you answer and deliver your responses is very important. Practice the common questions and prepare your answers in advance. Make sure you keep your answers brief and concise. Do not exaggerate points when not required. You can contact a placement agency as they can prepare you for an interview. They can assist and give you feedback for your performance and improve your communication skills.
Energy Level
The energy level is not just related to physical energy, but it involves various other things too. It is important to be aware of your energy level. You must maintain positive and personable energy. If you look nervous or stressed, then it might leave a bad impression on the employer. Be attentive and alert during the interview. Do not showcase disinterest at any point. Make sure you get comfortable with the environment and adapt to the workspace.
Sell Yourself
It is very important to tell the employer your value and assets. You need to establish that you are a perfect fit for the organization, and how well of a match you are for the team, department, and the organization you are applying for. For this, you need to know what the employer and the organization are potentially looking for. A placement consultant can help you figure out the specifications of the organization you are applying to, as they are in constant touch with employers. Therefore, you can seek the help of a placement consultant and work on this aspect.
Willingness
You must showcase your eagerness to work in that organization. Make it a point to elaborate on how eager you are to work for the organization. This gives the employer the idea that you take this opportunity seriously, and you will prove to be profitable for the company.
It may seem a tough nut to crack at first, but keep the above pointers in mind and practice it well. If you want some expert opinion and advice, then you can consult Human Resource India to make the path much easier.
Recent Blogs
Learn the best strategies to improve the recruitment process in the hospitality industry with the help of the best hospitality recruitment agencies.

Looking for a job in India can be a daunting task, especially with the current economic environment.

Human Resources is a person, department and employee who works to grow businesses or organisations.