Reasons Why You're Not Getting a Second Interview
November 11, 2020
Posted by:

Team HRI

Category:

Career Advice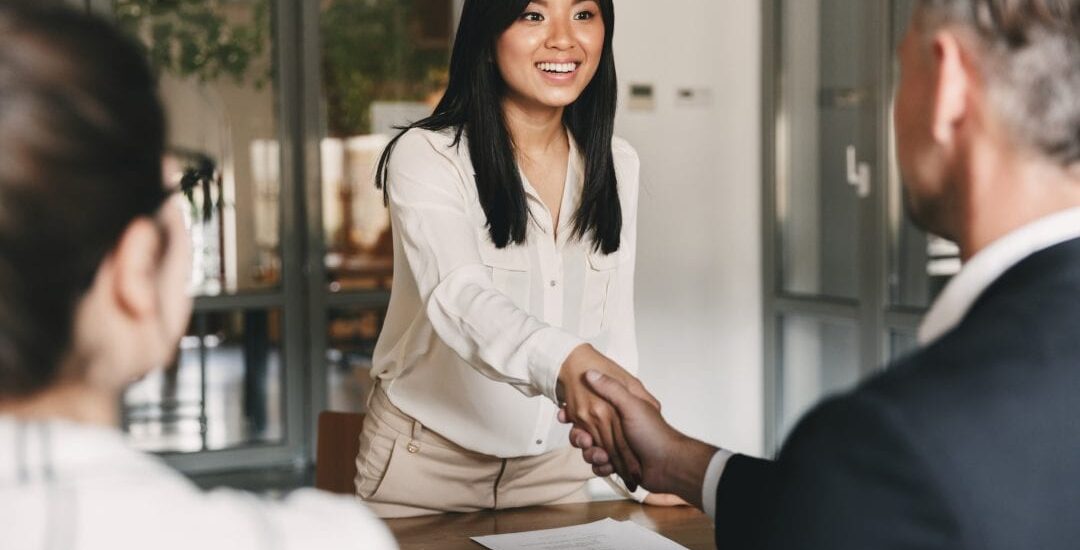 Looking for the right job can be a very tiresome process, especially when you're a fresher and are keen to gain practical experience. Even after finding the right job, the main task is to get selected but getting rejected at the same stage after multiple attempts can be annoying! 
First interviews are yet manageable but the final deal is based on the second interview which really decides whether you should be selected or not but what do you do when you are not even able to get to that stage?
With some self-analysis, you can always find out the answer to that! There are two cases in such a situation; one could be about the factors related to you itself and sometimes not getting shortlisted for a second interview might not be your fault at all. So rather than assuming it is always your fault it is better to keep a positive attitude and keep trying for better outcomes.
Reason Why You Didn't Get Invited for the Second Round
Change in employers' requirements
This is a very common reason for not getting shortlisted because there are constant budget and personnel changes in companies. Sometimes in the middle of recruitment a company might decide to reallocate their current staff for various reasons. In such cases, employers certainly inform you about the change which might seem a polite rejection but in reality that job doesn't even exist anymore.
Cultural fit
Sometimes you might fulfil the on paper criteria but still not get shortlisted due to unsuitable fit for the company. Interviews help employers assess the candidate's personality which helps them realise if the candidate will fit in the certain work environment or not. Employee satisfaction is a huge factor for better work life balance, employee efficiency and effectiveness hence this is an important reason.
First interview did not go well
One can spoil the first interview due to many reasons, be it lack of attention during the interview or even taking the wrong name of the person taking your interview. Not having enough knowledge about a company and required job can also be a contributing factor. Most importantly you should be confident in answering questions about your skills and motive behind the job in order to convince the hiring manager that you are serious about the job. Anyway it is rightly said that too many failures is not a thing, there are always various opportunities for you to improve there's no point in over thinking about something that has already been done.
Use of incorrect story
Interviews are not always necessarily long and enhanced especially when it comes to the first interview, employers tend to just try to understand you as a person in a brief amount of time. This is why you should always be ready to tell about you and your experiences in a brief and vivid manner with emphasising on your skill sets matching the employers' requirements. One should always make sure that it shouldn't just be a one way conversation; you should give a chance to speak to the employer as well. Make sure to always pay attention to their specifications in the job listing, and highlight your relevant experience.
Incorrect approach
Employers lay out particular formats and specific directions for their prospective employees to follow for the selection process. For example; sending the required documents in the correct format and as per deadlines, being on time for interviews and conducting proper follow up.
Being too persistent
Following up on an interview can be a task. Expressing gratitude and accurate interest in the job helps set a rapport but you have to make sure not to go overboard with constant contact attempts to the employer. You certainly have to maintain a proper balance.
Unprofessional public profile
Employers mostly run background checks on prospective employees which involve looking over social media profiles. Having content on your public profile, such as conflicted political opinions, inappropriate pictures might lead to trouble. It is always advisable to keep work-appropriate content public for the employers.
Wrong information in your resume
Some people think it is alright to lie a little bit about your achievements in your resume in order to catch the employer's attention but it is ethically incorrect and I must tell you in the long run it can question your credibility no matter how good you are with work. One should always be truthful in their resume and maintain professionalism.
Unsupportive Reference
References are a key to support your professional experiences which gives the employer a certain idea about you as an employee. You have to make sure to put the right people as your references who are acquainted with you and your work in a positive sense of manner. You definitely don't want somebody to give a negative review about you after all! You have to make sure to take permission from the people you are planning to put as your references and at the same time give them a brief explanation about the kind of job you are trying to apply for.
Communication Skills
This is one of the most common attributes which helps the employer make the decision about your employment. You should not be hesitant in answering the employer, certain nervousness is acceptable but you should always try to be confident while in an interview. No matter how good you are at the required skill set but having a sense of communication will always be equally important. You also have to make sure you are communicating in the most professional manner with your prospective employer and at the same time improve upon the language in case of any language barriers.
If you still feel you are not able to figure out where you are lacking or making an error, you can always request for feedback but in a manner which does not offend the employer. Make sure to tell them it is because you want to improve for your future employment opportunities, rest assured with time and experience you will learn and improve!
We, at Human Resource India, provide professional resume writing services. Our team comprises of professional resume writers with deep knowledge in this area. We will make sure that their resume writing tips and services help you create the best resume that will help you in landing your dream job.
Recent Blogs
Learn the best strategies to improve the recruitment process in the hospitality industry with the help of the best hospitality recruitment agencies.

Looking for a job in India can be a daunting task, especially with the current economic environment.

Human Resources is a person, department and employee who works to grow businesses or organisations.