How Can Human Resource Outsourcing Help You With Recruiting?
July 30, 2022
Posted by:

Team HRI

Category:

Hiring Trends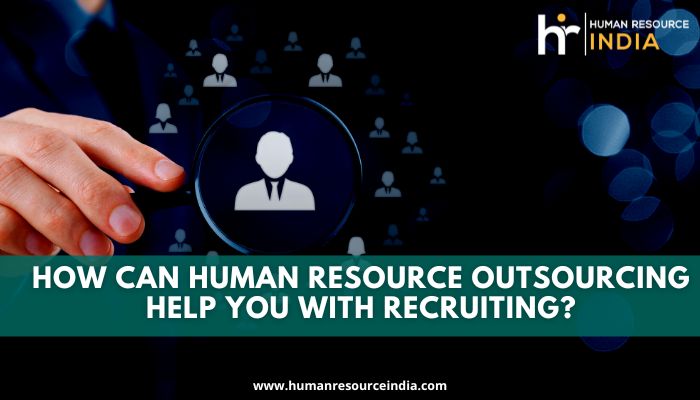 The process of recruitment is lengthy and time-consuming. Often organizations find it hard to manage and balance their other business activities along with the recruitment process. Organizations get applications from candidates in abundance and going through each one of them is not an easy task. Getting the candidate experience right is not easy. Though significant, it is time-consuming and often takes the human resource department away from their primary objectives. Therefore, organizations often outsource this function of recruitment to a job consultancy to make their work easy and find the perfect candidate for their organization. They hire a consultancy firm and explain to them their needs and requirements for a particular job profile. These recruitment agencies find the ideal candidate for their client organization. Human Resource Outsourcing is a solution that is beneficial for businesses worldwide.
Benefits of Human Resource Outsourcing
Saves time
The recruitment process takes a lot of time and includes a lot of procedural steps like making job descriptions to attract the right talent, screening of applicants, evaluating the candidates, testing their skills, job interview, job offer, and salary negotiation. By human resource outsourcing, all these procedural steps become their responsibility, and this way, organizations can concentrate on their primary activities.
Cuts cost
The recruitment process is not only time-consuming but also is a very costly process. Recruitment agencies have expertise in this area, and they specialize in recruiting people. Therefore, they can conduct the recruitment process with minimal costs involved. Also, they work on a commission basis, and organizations have to compensate them only when they get a suitable candidate.
Diversified database
They have a huge database of well qualified and potential job seekers and understand the needs of their client organizations and find them a candidate who fits the job profile perfectly. Hiring them increases the chances of finding the ideal candidate as they specialize in screening suitable candidates. 
Quality of personnel
Recruitment agencies ensure that their client organizations get high-quality professional candidates. From their pool of candidates, they choose the most suitable candidates and shortlist them for further stages. They only send good quality people to the organization for the interview. This way organizations get to choose the best candidate for their vacancy.
Advertising
Advertising for job profiles involves high costs. Also, it may not attract quality people. Job consultancy firms take this responsibility and advertise the job profile for their client organization. This lessens the burden of organizations and can focus on core activities.
Representation
The consultants represent their client companies in the right manner. They build a good image of the organizations in front of the candidates. This increases the brand value of the organization and helps them attract more people towards them. They help businesses define their value to potential candidates.
Confidentiality
A consultant ensures the confidentiality of their client organizations. They work professionally and make sure that no information about the organization gets leaked. They keep the needs and requirements of their clients highly confidential.
Better outcomes
The recruitment agencies ensure that they get their clients, high-performance candidates. This assures better and more productive results. It also enhances the stability of personnel.
Permanent and Seasonal needs
Recruitment process outsourcing takes care of all permanent recruitment and they provide an end-to-end recruitment service. They take a big chunk of responsibility outside of the human resource sphere. They also provide for the seasonal needs of their client organization and help them fill in a vacancy whenever required. They are built to scale their solution around their client's needs.
Equal opportunities
Recruitment agencies ensure that each potential candidate gets an equal chance. They ensure that the candidates are treated correctly during the recruitment process. This leads to greater trust, higher retention, and ultimately improves the client's reputation for diversity and inclusion.
Human Resource Outsourcing is the best option for the process of recruitment. They will work for their client organization with consistency and get the best candidates available. They make the process of recruitment very easy and efficient. They reduce the burden and workload of their clients and help them select the perfect fit for their organization to achieve the business goals. They can fill even the most difficult roles with the help of their dedicated expertise and ready-made talent pools.
Human Resource India is one of the Top Human Resource Agency and has been serving some of the reputed companies with our exceptional team members, transparent work process, and we're proud to say that our growth graph has witnessed a decent success rate. With over 100 companies as our clients, we make sure to transform this association into long-term partnerships. Reach out to us, and one of our recruitment experts will get back to help you in recruiting the right talent for your startup.
Recent Blogs
Learn the best strategies to improve the recruitment process in the hospitality industry with the help of the best hospitality recruitment agencies.

Looking for a job in India can be a daunting task, especially with the current economic environment.

Human Resources is a person, department and employee who works to grow businesses or organisations.